I don't gamble, however if I go to Vegas or Reno occasionally I enjoy playing the slot machines. What has happened to the slot machines? Whose bright idea was it to create "penny machines?" These machines are such a rip -off. We all know 100 pennies equal one dollar. So why is it that in order to really get any returns off of these penny machines you have to put in about $5.00?

I miss the "one arm bandit." The feel of power when you pulled that handle and let er rip! What a rush. The lights flashing, flashing, man this was one orgasmic feeling when you heard that wonderful sound of all the lights flashing, indicating a big payoff. The sound of the clinking coins was so surreal.




I know most of the machines still give you the choice of pulling the handles, but now the clinking is replaced with a little slip of paper-with the denomination you have won. Such an injustice.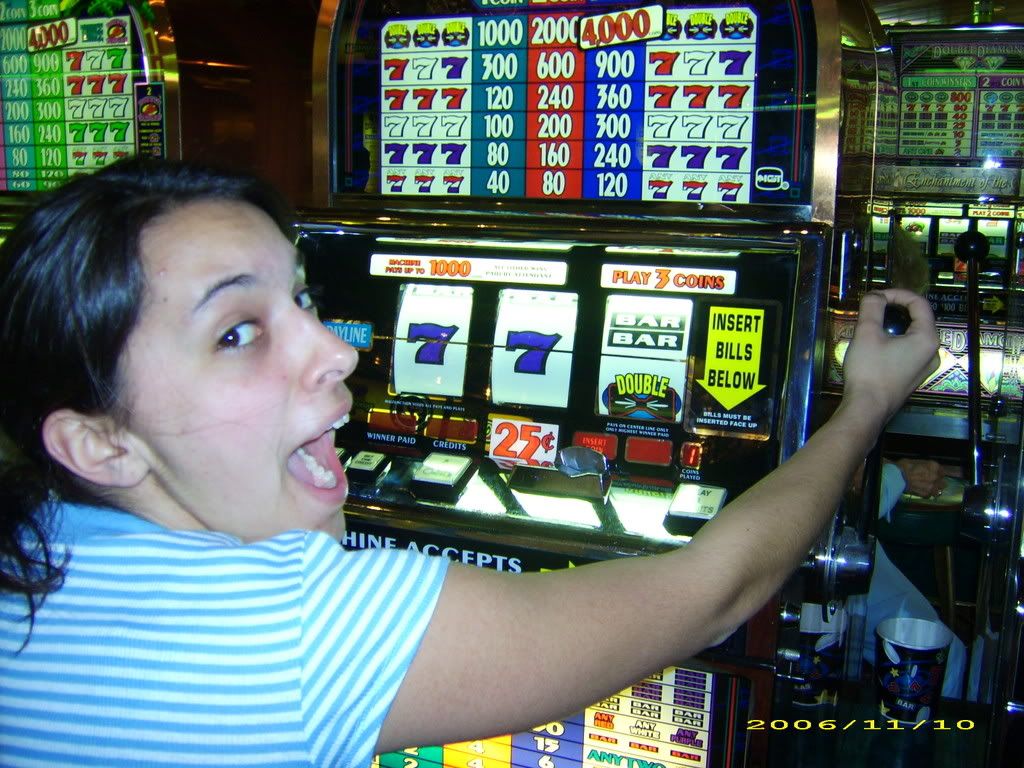 It takes me half the night to read the rules on the slot machines, that by the time I finally understand the game, it is time to close up the darn casino.

I want my OLD machines back. I want my one- arm bandits back. I want to carry my buckets around and show off all the way to the cash out machine. If someone even thinks of robbing me I will just take one of my rolled up coins and knock them out. God the good old days